Here at cbd-cannabis-oils.co.uk our aim is to provide a high quality product at reasonable prices and to provide our customer with all the information on CBD and the related products we sell.
Information around CBD oil and its derivatives have proven health benefits for many common conditions including Eplipsy, neuropathic pain in multiple sclerosis, insomia and cancer-related pain.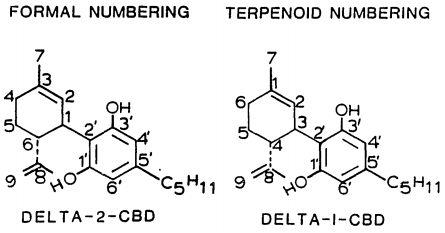 Cannabidiol (CBD) is a phytocannabinoid discovered in 1940. It is one of 113 identified cannabinoids in cannabis plants and accounts for up to 40% of the plant's extract. As of 2019, clinical research on cannabidiol included studies of anxiety, cognition, movement disorders, and pain, but there is insufficient, high-quality evidence that it is effective for these conditions.
Cannabidiol can be taken into the body in multiple ways, including by inhalation of cannabis smoke or vapor, as an aerosol spray into the cheek, and by mouth. It may be supplied as CBD oil containing only CBD as the active ingredient (no included tetrahydrocannabinol (THC) or terpenes), a full-plant CBD-dominant hemp extract oil, capsules, dried cannabis, or as a prescription liquid solution.CBD does not have the same psychoactivity as THC,and may change the effects of THC on the body if both are present.As of 2018, the mechanism of action for its putative biological effects has not been determined.
In the United States, the cannabidiol drug Epidiolex was approved by the Food and Drug Administration in 2018 for the treatment of two epilepsy disorders.Since cannabis is a Schedule I controlled substance in the United States and many other European countries other CBD formulations remain illegal to prescribe for medical use or to use as an ingredient in foods or dietary supplements.